2021 Season – "It's Done"
Posted on December 17, 2021 by Joshua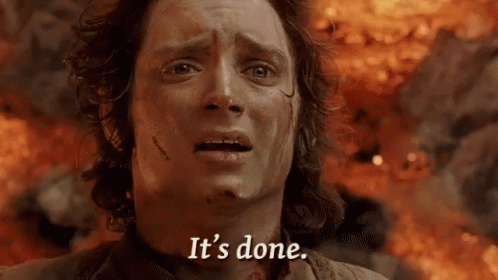 Apologies upfront. I'd stepped away from the weekly blog in late Spring as we began in earnest on our Natural Resources Conservation Service (NRCS) solar pump/irrigation grant project. Although we'd been awarded the grant back in 2019, with the pandemic running its course through 2020, we couldn't start until this year. It was also difficult to find a local contractor with the experience needed that fit our budget. Luckily, we did!

Once the snow finally cleared in late April/early May, and after we'd gotten on RJ Volmer Excavating's schedule, we could finally begin work. As an aside, as it turns out the owner, Ryan Vollmer, and I played together on a team back in the Knothole years. One of the great things about growing up in a small town!
Here's a rough look at the timeline, from the start of the NRCS project, through the various phases to completion, as well as harvest time:
| | | |
| --- | --- | --- |
| Dates | Activities | Installer(s) |
| May | | |
| 6 – 9 | Solar panel base, panels, pump installation | Joshua / Mike |
| 20 – 21 | Trenching | RJ Vollmer |
| 24 | Storage tank post install (inflow & outflow pipe, meter, filter) | Joshua / Mike |
| 25 – 26 | Storage tank meter install, well pitless adapter, mainline install | Joshua / Mike |
| 27 – 29 | Large yard drip tube install | Joshua / Mike / Devin |
| 29 – 31 | String large hopyard, begin backfilling | Joshua / Mike / Devin / Leroy Kopp / Ted Weiser (Dozer backfill) |
| June | | |
| 1 | Sand base, backfilling | Joshua / Mike / Devin / Ted Weiser (Dozer backfill) |
| 7 | Storage tank water filter install | Joshua / Mike |
| 13 | Frost-free hydrants install, small yard drip tube install | Joshua / Mike |
| 26 | Sand base, backfilling | Joshua / Mike / Brenton Mitchell / Ted Weisner (Dozer backfill) |
| July | | |
| 2 – 3 | "Tank full" wiring issue, bury electrical at pump | Joshua / Mike |
| 17 | "Hilling" small yard | Joshua |
| 31 | "Tank full" fix in place | Joshua / Mike Engel |
| August | | |
| 8 | R&R, Brock Family Reunion | |
| 15 – 21 | Prepping for harvest | Joshua / Mike |
| 28 – 29 | Harvesting, drying, packing | Joshua / Mike / Mike Engel / Mom / Dad / Amy / Bill |
* Huge thanks to my brother Mike for being there pretty much every step of the way! Kudos also to brother Devin for a great deal of time and effort volunteered as well. A huge thanks to my Father-In-Law for helping us fix the "tank full" sensor wire issue. Kudos also to buddy Brenton Mitchell for making the trip up to help, as well as my parents John & Snooks for their support all season. Thanks to sister Amy and husband Bill for all their hard work on harvest weekend, as well as to my parents, brother Mike and Mike Engel.
Getting Underway | May 6 – 9
The first step, even before Ryan and his crew started trenching the 4′ deep lines for the irrigation pipe, was getting the base for the solar panels installed. At the recommendation of my father-in-law, we'd contacted McDermott Welding in nearby Kersey, who had just what we needed: a 10 foot, schedule 40, 4.5″ OD 4″ ID steel pipe.
With the pipe on hand, the requisite number of bags of cement, and a liner tube, I drove all the materials up in the bucket of the IH to begin work. First order of business…dig the hole…by hand…4′ deep, 12″ across in our clay soil. And would you believe it? I didn't hit a single large rock the entire way that I had to break apart. Surely the "You're Under a Real Time Crunch Here Brock to Get This All in Place by End of June" gods were smiling on us 😉
With the pole in place and secured, we let it cure in the cement. The next day, work began on installing the solar panel and pump. I think "being under the gun" with this entire project, had my mind in a tizzy. I'd read, re-read, re-re-read the manufacturer's installation instructions. It seemed like it should be easy but when it came time to put the panels themselves in place, I couldn't figure out to start from the center and move out. The guide rails are much longer than needed in our instance – I'm sure they're cut at that length to accommodate a larger number of panels when needed.
In any event, I panicked and needed to call up my brother-in-law Bill who thankfully had the presence of mind to start from the center and realize any excess railing not covered was indeed meant to be. Whew! Work continued and the panels got installed, along with the control panel. Next was the solar pump and pipe itself which also brought its own hiccups.
So I don't forget, the manufacturer of this solar panel/pump is RPS Solar Pumps. We'd started discussions with them almost two years earlier on this project and overall, we'd give them great praise from sales to service and installation. The NRCS grant didn't specify where we sourced the materials, that was all on us. Other than the fact RPS doesn't have staff available on the weekend except for "emergency" text support – a time when most of us small Farms would be working on these types of projects – we've been very impressed with them!
Brother Mike stopped out late morning to help with this phase of the process. He missed my "meltdown" earlier regarding the panels thankfully. With this help, and that of Tom Carey my AccuWeather boss (also a Farmer) via phone, we got the pump connected to the 100′ of poly pipe and dropped into place deep in the well. We had to use the "Farmer lifeline call" to Tom as when we were dropping the pump down the well casing, when it reached one of the welds in the pipe, it got stuck. The pipe, although somewhat flexible, becomes mostly stiff as you feed more of it down the well, and it rides against the side of the well on the way down. It just doesn't drop straight down as you might expect.
So after spinning around in a circle, gently pulling the pump/pipe up then back down again, it finally passed that weld. We had to do that twice. We hit water already around 30′, which is great, as that means when it came to its final resting place, there is 70′ of water above it. Oh…to top of the experience…it started to snow…in early May. Wonderful.
Trenching, Storage Tank, Mainline Pipe | May 20 – 26
With the solar panels and pump installed, it was time for Ryan Vollmer and his team to start the trenching. This was something I'd toyed with doing on our own – renting the equipment – to keep the cost down, but there couldn't be any errors in depth consistency. The flow of water from the tank to the hops is all thanks to gravity. Any places where the base of the mainline poly pipe wasn't as level as could be, were possible issues affecting pressure and overall water flow.
As such, we called upon the professionals for this part and the placing of the 5,000-gallon tank. We sourced the tank from a supplier in NY. Our intention was to try and source it locally, but the price was almost double and it wouldn't arrive in time. We then purchased the tank from the NY supplier and had them deliver it to Vollmer's business directly. Ryan and crew then brought it to the Farm as it awaited installation. The guys arrived on time and got to work right away. Two on the crew at this point – one being Ryan's own son – and they started at either end of the field and worked their way towards the solar panel.
While they were trenching, we were working on clearing as much of the brush and trees that would lead up to where the tank would be placed (highest point on the property to ensure the highest pressure level). We did what we could with our 40-year-old McCullough chain saw, but in the end, one of their crew would have to clear out some of the larger trees we couldn't manage safely. At the end of the first day of work, they'd trenched 80% of what needed to be done. It was incredible to see the precision – also a bit overwhelming to see the scope of the project with that much soil moved.
Although the majority of the day went quite smoothly, a little bit of a scare as I drove the IH back the old Keystone Road to tarp it for the day. As I was traveling along, I noticed what felt like some extra "play" in the steering. I slowed down the speed, and as I was turning the corner by our small back field, almost no steering at all. I parked the tractor, hopped down and looked and there it was…a crack in the steering rack. Ugh…heart sank! I placed a call to Ryan for his thoughts and he recommended calling the folks out at GM Equipment Rental. Sure enough, they sent out their tech first thing the next morning…super nice kid…really skilled. I watched as he cleaned and welded it all back together, all in less than 45 minutes. Whew!
Day two of the trenching process was primarily creating two trenches through the woods above the large hopyard and across the old Keystone Road. This was the area where we'd cleared brush and trees. Two concerns…the first being that there is a natural gas line running alongside the road that had to be identified and second, the road itself. Seneca Resources, which owns the line and most of the mineral rights on our property and those around us, send out the well tender early and he spot-on identified its location for the trenching crew to work around. We'd placed a call with PA One Call a month or so earlier regarding this, however, they failed to mention it. Luckily Ryan Vollmer noticed the flagging the day previous.
The second concern I mentioned was the road itself. Although it does sit on our property and isn't a primary or even secondary road, we make use of it as well as the well tender for shallow wells on our property and other adjoining properties. Also, our neighbors make use of it was well mostly for walking. As such, we knew we wanted to get those two trenches backfilled as quickly as we could.
At the end of day two, all the trenching was complete, the tank that had been placed the day prior now had the intake and outtake trenches in place, and the IH was back up and running. Brother Devin was kind enough to stop out and document the extent of the project with his drone once Ryan and his crew had departed.
With the trenching complete, it was now time to get the mainline 1″ poly pipe rolled out in the 2,000′ of trench. Sounds easier than it actually is. Poly, though flexible enough that it comes rolled, it is not fun to unroll and place in a trench. Took Mike and me a while to get down the system. A shout out to Jim Fedorko at LB Water for sourcing all the poly pipe we'd need. Great guy. Even though LB Water is based out towards Lancaster, Jim literally lives right up the road. So we had the tubing, next we need all the brass fittings to hook sections together along with connections to and from the tank, to and from the frost-free hydrants…it was a lot to keep in mind. Thankfully the staff down at Keystone Diversified Pipe Supply helped us through the process, figuring out each fitting we'd need based on the NRCS schematics.
Once the 1″ main lines were all in place, we also needed to place the 12′ post in front of the irrigation tank. And if we thought our clay soils were tough out in the fields, we weren't quite ready for the shale soils waiting for us. The post we were placing served a couple of purposes. Primarily, it was to mount both the intake and outtake water lines to and from the water tank. Additionally, the water filter needed to be mounted on it (more on that later). As well, the "tank full sensor" wire would need to be run up this post as well.
Yes, the shale…that was a bugger banging through to place the 4′ tube that we'd then cement the post in place. We sourced the 12′, 4″x4″ pressure-treated post from Burkes Building Center in town. Between there and Suburban Building Center down the road, and an occasional trip to Tractor Supply, we found everything we needed locally. You'll see from the pictures below, the "fun" involved, along with the sketchiness of getting the post in place along with securing the poly pipe to it, and later the heavier filter on the intake line.
And on that note about NRCS, at each major phase of the project, our rep Randi, would need to stop out to inspect the work to make sure it met the specs. Additionally, we were often emailing questions back and forth to her, the NRCS irrigation engineer Zach, our District Conservationist Suzanne, and Jared the Supervisory District Conservationist. A huge thanks to each and every one of them for guiding us through the process!
Once that was all in place, early the next morning I was up at the tank at first light to see if everything had come together and if we indeed did have water flowing. I just had to wait until the sun was up high enough to hit the solar panel and power up the pump. Sure enough, around 7:30 I heard a trickle of water starting in the tank, the water meter starting to click and we had water!! As the sun rose higher, the meter started to really "whirr" and I could hear and see the water pouring into the tank. I can't explain the elation I felt sitting up at the tank, alone, amid all these piles of dirt, near our newly installed tank…it was overwhelming, to say the least!
Drip Tubing Install, Stringing of the Large Hopyard | May 27 – 31
With the main lines in place, we also needed to get the large main header lines placed in both yards respectively. Those would then tie in the driplines that ran down the tops of each hop hill. This is where the main action happens watering the hops.
As with the solar unit, we'd researched dripline providers years ago. We found a great one up in Hollis, NH – Brookdale Fruit Farm. I came across this family-owned Farm and distributor years ago. One of the family members was a featured speaker in one of the webinars the University of Vermont hosted. Specifically, I'd like to thank Heather Darby and her crew at UVM Extension for the immense volume of research, videos, and overall support they've offered to small hop Farms like ours in the Mid-Atlantic and Northeast.
After many, many emails and phone calls with Zoe at Brookdale (who is also a stellar resource!), we got the drip irrigation materials approved from the NRCS folks and ordered them. Now there was a slight snafu at this point. Our understanding was that the shipment from Brookdale would arrive in a matter of days. However, through miscommunication or misunderstanding most likely on my part, that shipment was being drop-shipped by a trucking company. As such, it had no priority…it would arrive at the Farm when it best fit into the shipper's schedule.
Realizing it was going to be sitting in Harrisburg over a weekend, a weekend we'd planned on working with those parts, and after a few frantic calls to local drop shippers, my Dad came up with a solution to call my brother Dave. The hope was if his company based in Phillipsburg had any shipments coming through there. They did not, however, Dave had a co-worker who was willing to make the 6 hour round trip between Phillipsburg, Harrisburg, Saint Marys, then back to his home in Phillipsburg for a very modest fee. Saved….again 😉
Dodging that bullet and now with all the materials at the Farm, brother Mike and I began work installing the header lines. Brother Devin soon joined in, which was good, as again, these types of things would appear to be simple to put in place – how hard could unrolling a spool of poly pipe be? Quite hard if you do it incorrectly, which is how we started out. The further we got into it, each row got a bit easier. It was comical at times though watching three grown men losing a battle to plastic tubing 😉
In addition to getting the drip tube and all the connections in place, we were finally able to at least get the large hopyard strung. Again, more than a month late. No worries though, as is always the case in Saint Marys, the weather cooperated. I "Josh" of course.
Sand and Dirt Backfilling, Filter Install, Frost-free Hydrants | June 1 – 26
With that phase of the project complete and the water pumping, time to get the header tubing and driplines installed in the yards themselves. The first step was getting our two, frost-free hydrants in place. That meant another set of hand digging post holes, putting in sleeves, cementing in the posts, letting them sit for a day then installing the hydrants themselves and tying them into the main lines.
These types of hydrants are really common on Farms. They run water up from a mainline where you can tie whatever you need into them In our case in both the large and small hopyards, we'd be tying in our drip irrigation lines. When the water is shut off at the hydrant, the water travels back down the pipe and is expelled out of it completely, ensuring in colder temps they don't freeze up and crack. Hence the name.
Another large task we needed to complete was getting a sand base over the main 1″ poly pipe before we had Ted Weisner bulldoze the dirt back over it. We certainly didn't want to risk damaging the pipe as it was going to be buried 4′ under the soil. I never want to see that pipe again in my lifetime that's for sure. We snagged 3 tri-axle loads of sand from Ryan Vollmer and used the trusty IH to ferry the sand from the large yard down to trenches. It was a team effort with brothers Mike and Devin, and two good friends, Leroy Kopp from town and App House buddy Brenton Mitchell who's made many trips up to the Farm to help over the years.
I'd drop in a small bit of sand on one section, watch as Devin and Mike guided me, move the tractor down a small section, repeat until we used up the bucket load. Then while I was running up for a new load, they'd spread and tamp down the sand. After a full day of that, Ted would stop over after work and just bulldoze the dirt back in place.
And that in a nutshell was June. There was weeding for certain (when isn't there?) and we did also manage to sneak in getting the small yard strung and trained as well. And without getting ahead of ourselves, even being strung late in the season, looks like we'd have the best yields yet!

To boot…with every aspect of the NRCS project in place and inspected…we were given final approval!!
Sensor Issues, Tidying Up Wiring, Hilling | July 1 – 17
No sooner did we receive the blessing from NRCS that our project met all the specs and final repayments could be made than we started seeing an issue with the "tank full" sensor. And by that I mean, it wouldn't shut off the tank when it was indeed full and it would overflow.
Our kind neighbor who walks our back road daily, Earl Hepner, called my Dad to let him know. Earl's the fella who stops by whenever I'm up there working. He says he enjoys our chats and that he learns something new about hop Farming each time we visit.
My fear was that when the dirt was backfilled on the last section to the tank – as everything had been working to that point – that even with the sand base, the sensor wire had been sheared. As well, there are 2 connections along that route that also may have somehow broken. Just what we didn't need. Now, RPS sells a wireless sensor kit, for this very reason. However, it was $400+ and it irked me that it might've been their wiring tied to the sensor that was at fault.
Long story short, I spent a number of different days digging test holes at each of those three locations looking for a possible break. No luck. Speaking about it to my Father-In-Law Mike Engel – who's stepped in on many occasions to assist with mechanical or electrical issues – he thought it might also be that there was no break, just that with the weight of 4′ of fill on top of the wire along with the 750′ total run, that the sensor was indeed sending a signal, just not the one the control panel was looking for.
After running a number of tests with a voltage meter, me at the tank dipping the sensor in and out of the water, and MIke back at the console, he could see the voltage indeed changing. However it was not sending the voltage the panel was expecting so in essence, it didn't "understand" what was coming back to it. A fix was suggested.
Rather than use the electrical sensor provided, we'd use a combination of a mechanical float switch at the tank along with a universal input/auto ranging relay back at the panel. We ran a few tests, the first one failing which almost dashed our hopes, then realizing a different connection was needed back at the panel, and HUZZAH! Success…Mike had the fix in place.
With that hiccup behind us, we could get back to the regular seasonal duties of weeding, trimming the hops, and adding compost to the hills. Things were moving along quite well, especially in light of the delay the project caused.
Rounding the Corner, Farewell to the Family Oak, Harvest | August 8 – 29
August is typically where we feel like we've rounded the corner and are just waiting for harvest time. I was able to sneak in some small breaks to get some hikes and trail running in back in Montoursville, as well as some incredible mountain biking with my brother Mike locally near the Farm and up at Jakes Rocks. We also had a Brock Family reunion with the immediate family.
And sadly, we had to say goodbye to the mighty Oak which has stood guard over the house since our grandparents build the house back in the 1950s. The last few years we'd noticed the Oak starting to decline and not fill out as it usually did. There are a number of factors we believe contributed to this, all out of our hands, but in the end, Mom and Dad decided it was best to trim it down so as to protect the house. The main trunk remains and we're considering having some sort of carving one on it as a remaining symbol of our family and Grandparents. That is yet to be decided.
And of course, getting to the main event of the season we work towards every year, but most especially this year with our new irrigation system in place; harvest!
This is always a family and friends effort. Although we have made use of a mechanical harvester these past two years, a number of fixes have had to have been implemented, again with the help of Mike Engel. The unit we use has been known in the small circle of independent hop Farms like ours, to not operate very effectively. As such, many Farms have sold theirs or like us, modified it. The fixes have helped immensely, we have another round coming in 2022.
Harvest weekend occurred on August 28-29 and thankfully for the most part we had great weather! The crew consisted of myself, brother Mike, sister Amy and her husband Bill, and of course Mom and Dad. We were also lucky to have Mike Engel out to see his modifications in place, along with some additional fixes I added.
As is usual, two of us would cut the bines and transport them down to the barn for harvesting. Most years that consisted of a number of us hand-picking each bine. Not a difficult task, just tedious and time-consuming. As such, the harvester makes a huge difference, now that the modifications are in place. Larger Farms use Wolf harvesters out of Germany. These however would take up half a barn and cost more than a luxury SUV.
There is some hand picking and sorting required, but much less than in years past. Once the cones are picked, we drop them into drawers in the oast and once all are full, we fire up the oast to begin drying them overnight. This was also an ingenious creation of Mike Engel and we greatly thank him for his help designing it based on our specs
Overnight, I make at least two stops up to test samples and monitor moisture levels. Hops need to be dried down to between 8-10% moisture before properly stored. Once morning came, it looked like the hops would be ready around 10 am to begin vacuum sealing and cataloging. Again thanks to a family effort, we knocked this out in around 90 minutes.
As you can see from the photo of the bags of hops in the refrigerator, we had quite a bounty…our best year yet! And, this was on top of having to leave the Nugget variety on the bines as they were showing signs of downy mildew, an issue in our region. We started spraying early, but it appears not early enough.
All in all, 2021 was a supremely successful season with much to be thankful for. This doesn't happen through the efforts of one person. Family Farms, particularly small ones like ours, are an "all hands on deck" effort. That can mean different things for different folks. Not everyone is out there laying pipe in the trench, or weeding in the heat…but everyone, every single person has played an important role from the very start of this Farm.
And for that, I am forever grateful.