Harvest Time Is Just Around The Corner

Well you'll see by the pictures and video below, that the hops are tall and strong and full of hops cones!
I'll be doing a dry matter test soon to determine just about how "done" they are. We'll then need an "all hands on deck" effort by family and friends to help with the harvest. Last year my Dad and I did it on our own in about 45 minutes. We didn't have to cut down the bines as I could reach the highest cones with the step ladder, that will not be the case this year.
At 20'+ tall for most of our bines, they'll need to be cut and brought down to the barn for picking. We are quite blessed in that, even though most certainly my Grandparents had no idea we'd be growing something like hops someday there, the proximity of the hopyard to the barn and it's covered porch, along with the Old Keystone Road, is totally ideal not only for where we are at now but where we hope to be in the years to come.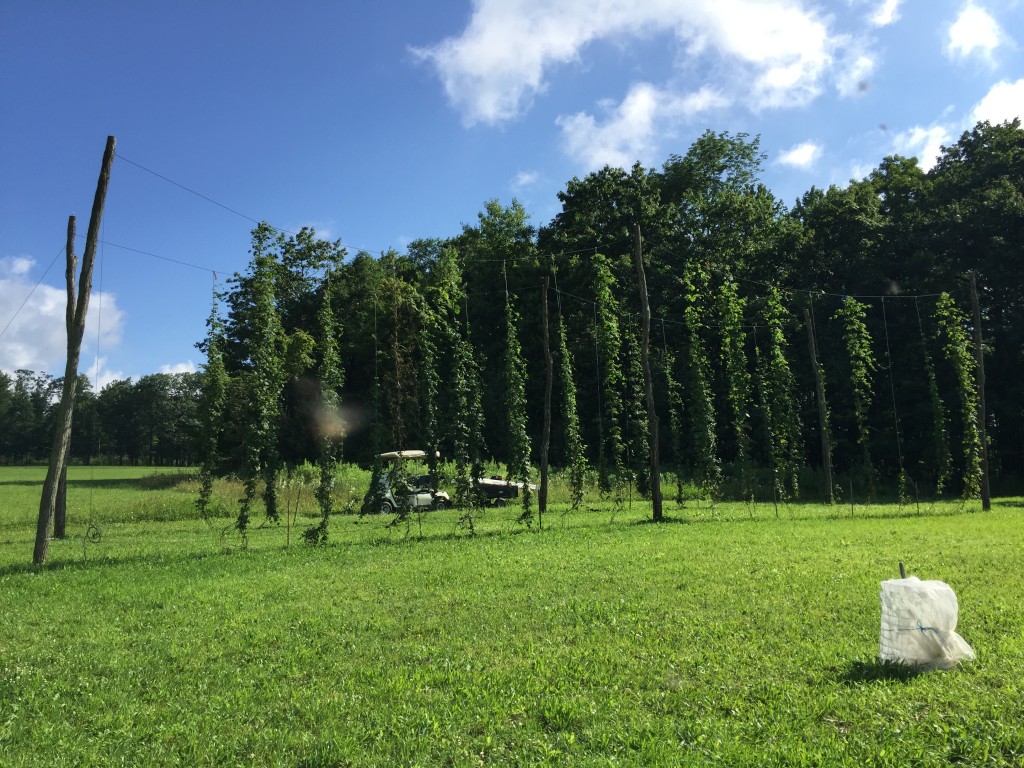 On the far left in the row closest, you'll notice the end pole leaning into the right. One of the hooks securing the cable to the augers buried in the ground snapped and allowed the line to snag severely. This exacerbated the issue I discussed in the previous blog with the bottoms of the bines slacking due to the setup this year. This hook failure was what did in the bine 3rd from the left in that front row…you'll see it withered and brown. It was just enough to snap those bines at the bottom after they'd already been weakened by the slack in the wind.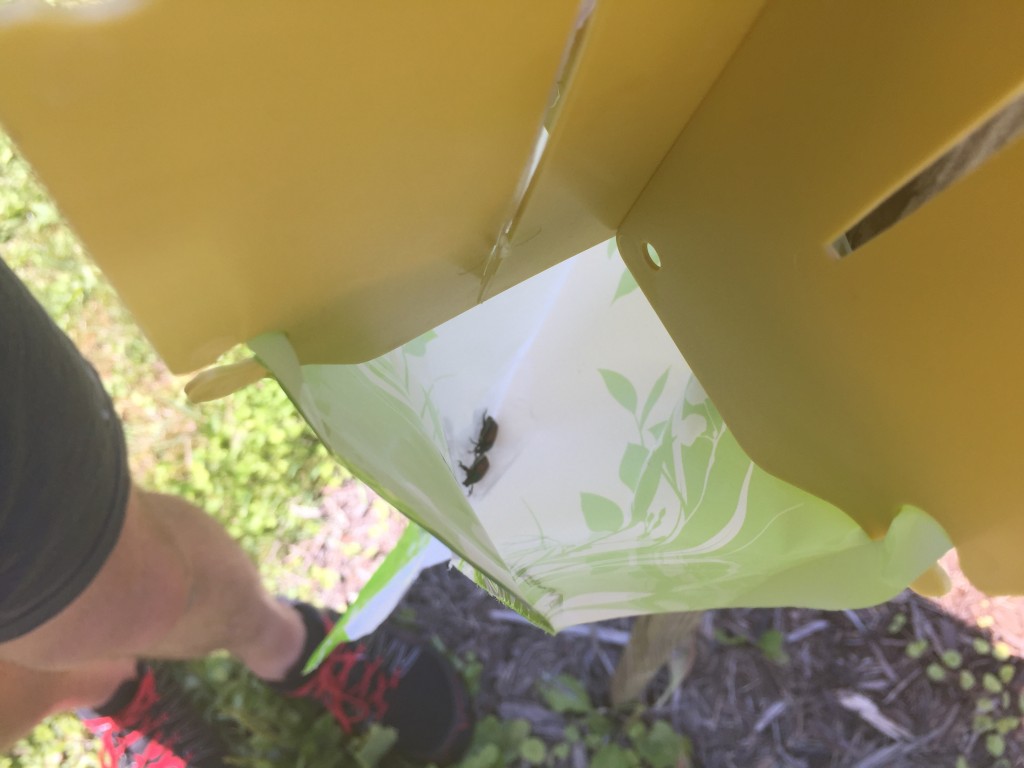 Here you'll see the inside of one of our Japanese beetle traps. Looks like this couple thought it was a good place to…well, shag…however they're about to join a couple hundred dead beatles at the bottom of the trap.
The following video shows that, even despite the issue with sagging bines, they are looking good, strong with what should be a bountiful harvest of hops cones. Bring it!
Hops In The Wind from Joshua Brock on Vimeo.