PSU Specialty Grains Field Day
Time to take a little break from the hops, and get a little "edumacation" on a new endeavor we're just starting to explore – malting barley.
We can thank our good friend, Adam Seitz of Penns Mault…yup, the very same fella who talked us into hops…into encouraging us to also explore barley and other small grains. It didn't take much convincing. We do have a fair amount of land, however we certainly aren't going to plant it all with hops and keep our proverbial eggs all in that basket. We would have to plant something on the order of 15-20 acres to make it a viable operation if we were going to get into it in a big way, and that's big by East coast standards. Out West and in Germany, those Farms are planting hundreds and thousands of acres all in hops.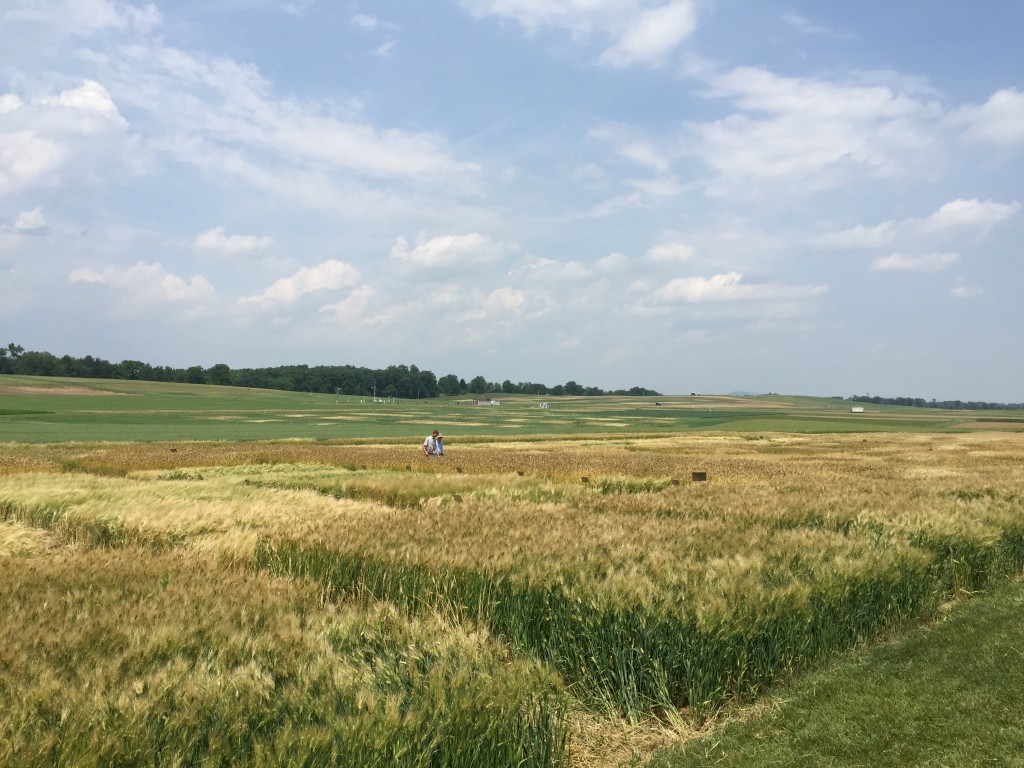 At about $10,000/acre to install a hopyard, it's not in our cards nor would we want it to be. Being a Certified Naturally Grown or an organic Farm, it's not just about what we put on our fields, it's how we Farm. A key tenet is diversification and rotation. I would never want to see us planting one type of crop in a monocrop system that has brought our conventional agricultural system face to face with immense disease and pest pressure, soil erosion, extensive use of deadly, synthetic herbicides and pesticides…on and on! So until we work vegetables back into our mix in a few years, we want to make the best use of our lands with things like specialty grains (barley, rye, oats, etc) and rotate those with cover crops.
Malting barley, like hops, is making a comeback in the East. New techniques and newer varieties now make it a viable crop within an organic system. The other part of the puzzle for barley, is the need for a facility to do that malting work…enter Penns Mault! With only one other malt house in Pennsylvania, it previously did not make much sense to grow malting barley as you'd have to haul it all the way to New York and then back for its use in the beer making process.
Every year, Penn State is involved in a wide variety of trials for crops. Most recently, malting quality barley has joined those trials. Greg Roth, Professor of Agronomy at PSU, is one of the nation's most respected specialty grain authorities. Greg tapped Adam and a few others involved in this local resurgence of malting barley varieties to join him and present this field day.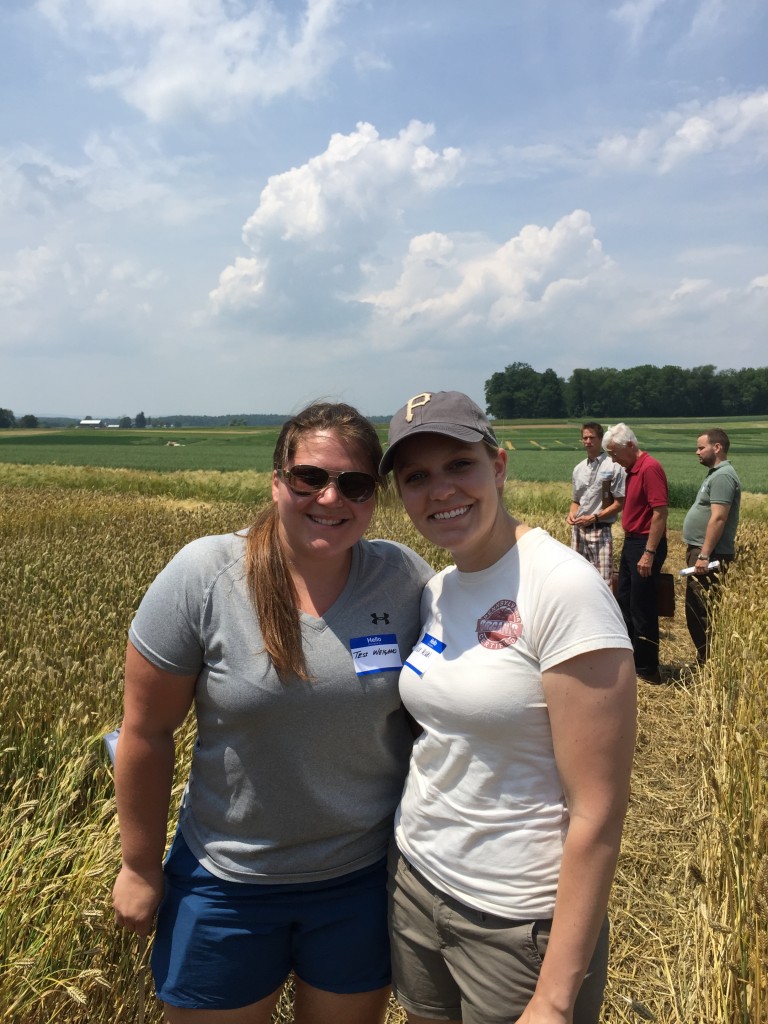 In addition to a great new learning experience, it was a great chance to visit with old friends. Here our very good friend Tess Weigand, owner of Happy Valley Hop Yard and a Certification Specialist at my old stomping grounds, Pennsylvania Certified Organic (PCO) and Nicole McNeil, PCO's Membership and Development Specialist, join in on the field day.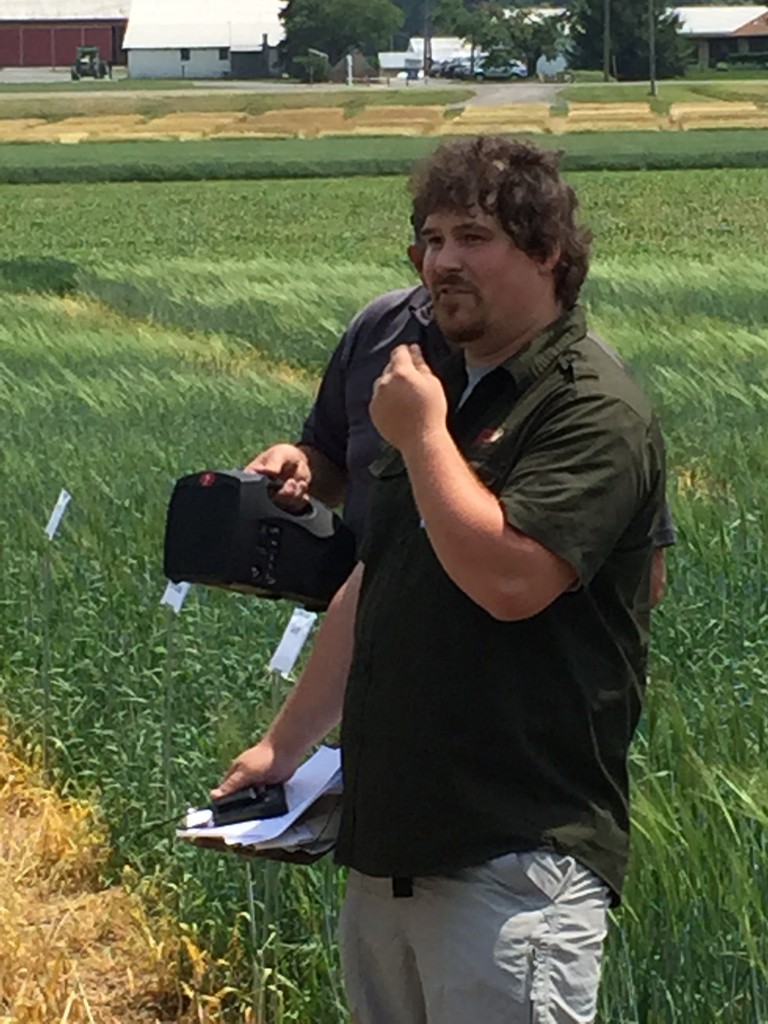 The man, the myth, the legend…our good buddy Adam Seitz of Penns Mault preaching to those of us newbies gathered to learn all we can about this grain.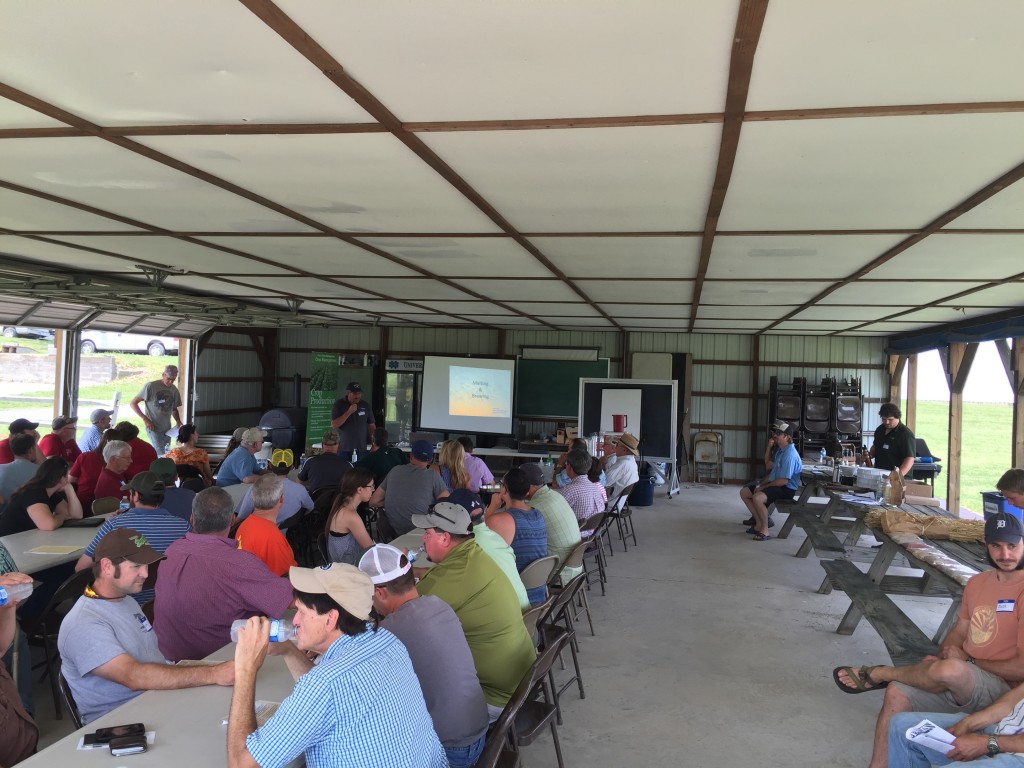 In addition to the walk through the variety crop trial fields, we had an opportunity to dive deeper into the science and techniques of growing malting barley. It was a great opportunity to learn and meet new folks…thanks to Adam and PSU!