Hopyard Comin' On Strong
At the official start of Summer, we find the hopyard doing pretty well.
The bines of both our Cascade and Nugget varieties are making their way up the coir, some are almost at the top of the 20′ trellis! Each week, we weed the beds and prune the bottom 2′ of our bines. We want to prevent as many pests and diseases naturally by simply tending to our hops with these methods, allowing as much airflow and sunlight to reach them. However we do know that here in the East given our humid climate and in a Certified Naturally Grown (CNG) system, we're fighting a tough battle against a common threat…downy mildew.
As such, we've decided to preemptively apply a foliar spray, Actinovate. This is an OMRI (Organic Materials Research Institute) approved fungicide. We will be using a homemade backpack sprayer I rigged up with one of my many REI packs and attending to each of our 30 bines each and every Monday I'm at the Farm.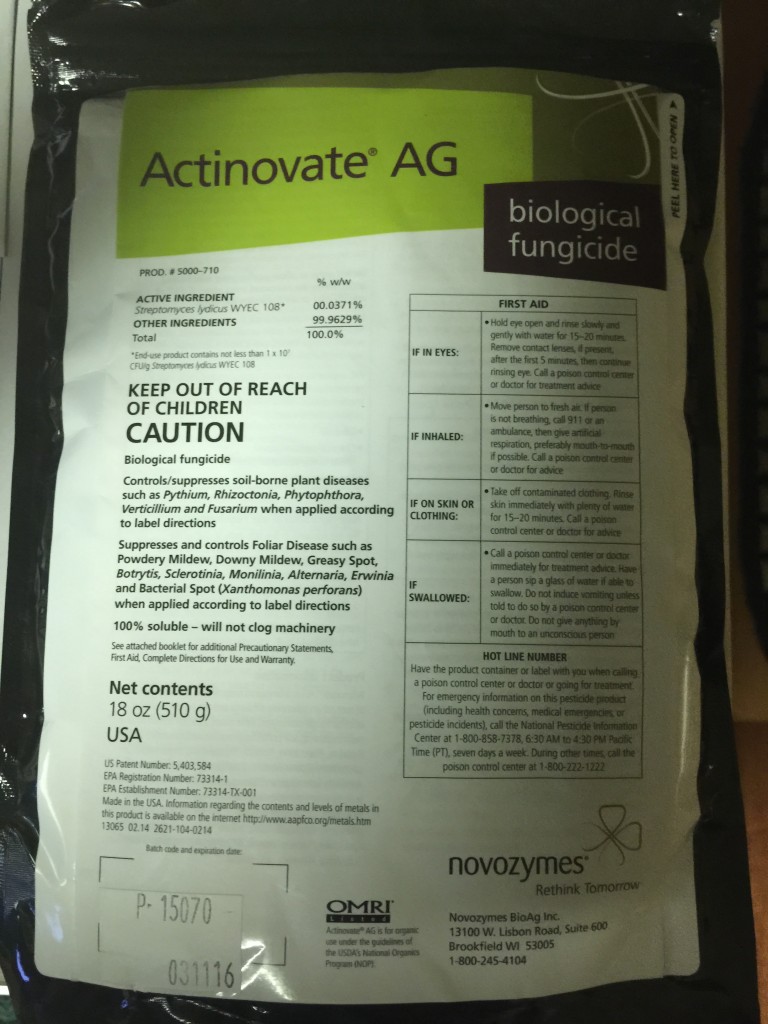 Last year, we had a rather large infestation of Japanese beetles that we will look to head off this year before they even arrive. These beetles attack the hops leaves, not the hops themselves. However destroying the leaves affects the amount of nutrients and sunlight the plants store so we want to avoid that at all cost. As we did last year, we won't be spraying, we will simply be placing five sets of traps outside of the hopyard to draw them away from the bines. Not this year fellas, sorry you're time is up 😉
The hopyard from the porch roof of the barn…lush, lush green. Love our Pennsylvania Summers!
The Japanese beetle traps are suspended on the poles to the front of the hopyard. The plants wrapped in shade cloth are our organic blueberries. The cloth is dropped over fencing and helps to prevent pests and critters while allowing sunlight to pass through to the plants.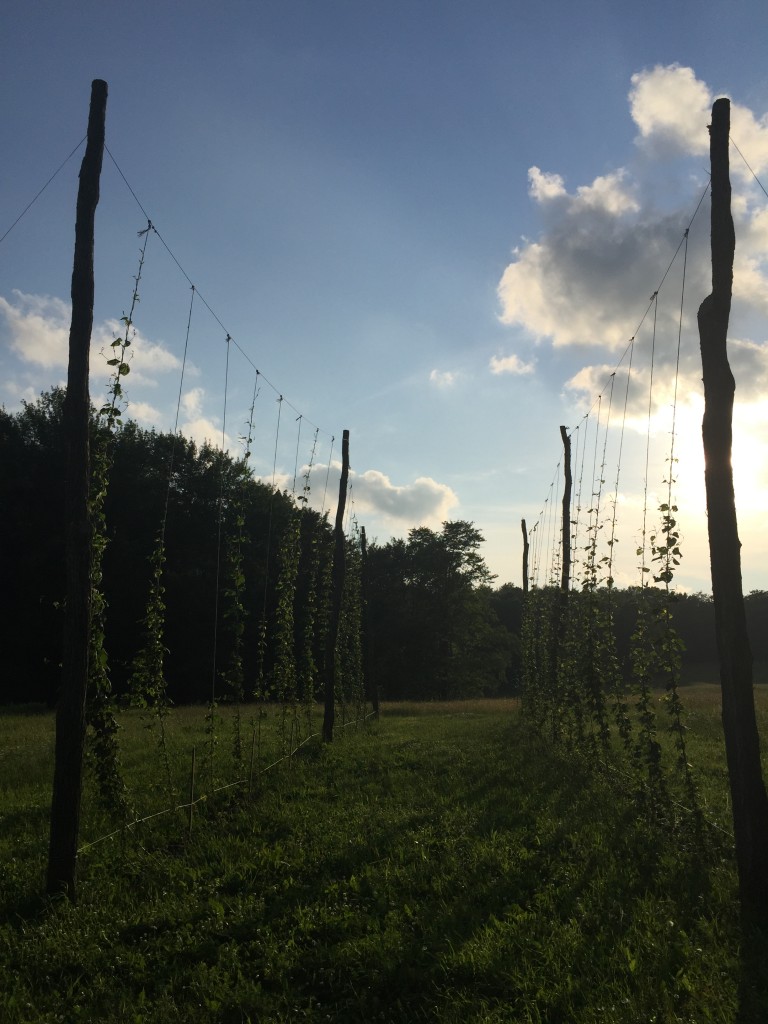 Sunset after a great day in the hopyard.